We make IT easy for you.
Wpc are fast, friendly & affordable, we specialize in;
web design. graphic design. hosting. repairs. upgrades & much more
Welcome to our Website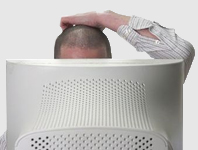 Wpc Services are a North West & Wales based all rounder IT business who thrive on ensuring that their clients have the quality of service they deserve.

Over the time we've been established, we have built a strong reputation for reliability (not only of the equipment we supply, but of the level of service we provide) and a consistently rapid response in dealing with any matters requested by our clients.
We provide a comprehensive range of services, from a single low cost 1 page website right through to a major client server installation, also to ease your mind we offer technical support 24/7.
You can trust our representatives to supply the most accurate knowledge and services possible, they're highly qualified, not only in IT skills but also customer service.
Now you know a little about us, what can we do for you?
Web Design - We'll tailor you a website / online shop to exactly how you'd like.
Graphic Design - Whether its an advertising banner or a logo, any graphics are possible.
Tuition - We offer tuition at a flat rate, this can be done face to face, or remotely.
Networking - Home network, or an entire office block. We're here for your network needs.
Tech Support - 24/7 Support to help you through any IT related issues.
Repairs / Upgrades - We'll fix your machines, or if need be upgrade them.
Hosting - We offer hosting with an uptime of 99.9%, you're website is safe with us.
Virus Removal - We have a 100% Success rate in removing those nasty bugs!.
SEO - We will get your site higher up in Search Engine ranks within 21 days gaurenteed!
Data Recovery- Lost your photo memories, or even business report? We can retrieve it.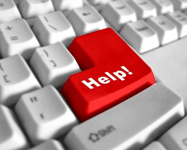 If you're interested in any of our services then please do not hesitate in contacting us.
Our team go on regular courses to ensure the best possible advise / service is given. To view our online portfolio, contact us.
Have a nice day!
If you like our website, or think it would be suitable for somebody you know, please click the +share button below.
Latest News
01. 04. 13
Our Offers of the month - APR 13
Our offers of the month can be found below, please click any one of the offers to find out more.
1 Page Website - Hosted and Supported for 12 months.
Business Cards Half Price
Technical Support - £5 off Per Month!
Tuition - 2 Lessons for the price of one!
19. 04. 13
Money Off Code
When using any of our services, if you quote on the bottom of an email or mention it to one of our staff on the telephone, we'll give 10% off - The code is: WMIE4U
10. 04. 13
Wpc Online Store - Coming Soon
At WPC Services - We are very versatile, not only do we provide services, but also soon to be products. Watch this space as our first product hits the shops! More news soon.
If you've got any questions please contact us at info@wpcservices.co.uk or fill in our contact form by clicking here.