About Us
So, Who are we? What do we do? And what can we do for you today?
Overview
Wpc Services are specialists in IT and have built up a vastly expanding clientel database.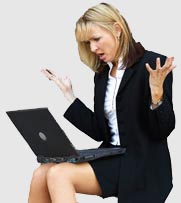 In June 2010 the company expanded involving; new look website , added services and also additions to our team of highly trained experts. 
Our aim is to ensure all of our clients consistently receive a high level of professionalism at affordable prices, amongst all of our services.
We offer a wide range of services aimed at both the public and business sectors, in which our clients look up to us to take control and responsibility of all situations. Clients have continued to use our services for a number of years, thanks to this we have continued to keep our prices down.
At Wpc Services we are confident that computers are the way forward in every aspect possible. So check out our services, whether you want to learn or simply promote your business to its maximum potential!
We make IT easy for you - This isn't just our slogan & motto. This is also our number one service, not everybody is up on their IT skills, so when we're working with you, we explain everything throughly and ensure you know exactly what is going on. There are no hidden costs, and certianly no corners cut.
We're currently based in Llandudno, North Wales our main services include Web Design, Graphic Design, Hosting, Virus Removal & Repairs amoungst others. Please visit our services page here to find out more!
Thanks for reading & have a good day!
Latest Wpc Services News
01. 04. 11
Llandudno & Chester Premises
Wpc Services are currently looking at premises in and arround the Llandudno & Chester area.
With the exciting news please keep checking here to see what we'll be doing in the next month.
21. 04. 11
Our Website Comments
We've had some comments on this website, so we thought we would share them with you on this section;
"The website jumps out at you, gets your attention and is easy to navigate" - Ted Stocker OBE - 21/04/2011
"Great site, nice and simple but not over the top, all the info you need without reading pages and pages of nonsense!" Gary Bunting - Gas Works Air Suspension Ltd. - 16/02/2011
"I found the site on Facebook, so didn't get to see the old one. However, I do love the look of the website, we've just placed an order with Wpc Services to create our hair salon, based on this site!" Nikki Thomas - Ash Hair. - 08/12/2010
Our old website;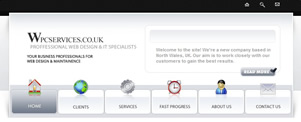 .