Data Recovery
In 2010, we recovered over 1 Million files for our clients.
Data Recovery Service
What can Wpc Services do for you? We can help you get your files back!
We cover the following;
Memory Cards - All data to be recovered.
SIM Card Recovery
RAID Data Recovery
Laptop Data Recover
Complete Hard Drive Recovery
Tape Recovery
Email Recovery
Computer Forensics
File System Recovery
And More!
Prices
Most people spend time researching who's the cheapest & who's the best to go with before going for a service. How about this, we charge by the hour, not by the amount of files recovered.
We have a minimum of 1 hour charge for all our data recovery services.
We aim for around 5Gb of Data Recovered Per Hour.
Our hourly rate for data recovery is just £25.
If we can't recover your files. You don't pay.
Customer Testimonials
Please note some of these testimonials have been shortened. Thanks to all that sent us one when requested in January 2010.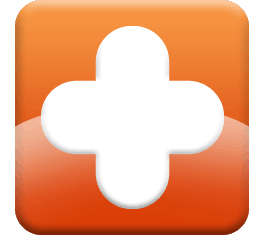 Mike Paddock - Leeds University - Blue Screen Error - Lost Coursework for his Uni Projects.
A massive thank you to the lads at wpc, I would have been absolutely screwed if I didnt have my coursework in on time... and would the tutor have believed me that I lost it all? I think not! Every file was recovered I needed, from photos, to my main dissertation. It was done within 24 hours of dropping my harddrive off.
Jane & Paul Foster - Llandudno Resident - Lost Wedding Photos from July 2009
I dropped the two memory cards off with Alex at 8am before work, by the time I finished work I had a voicemail saying all the photos have been recovered. Even some photos before the wedding were found. Absolutely amazed at the service, I cannot reccommend enough, so so so happy!
Jodie Mercer - Chester University - Water Damaged Laptop - Full Recovery Needed
My computer is ancient, had it for years, I was in floods of tears when my little flat was water damaged and spotted the laptop on the floor. I didn't know it was possible to get any kind of files back untill somebody told me about Wpc Services.They managed to recover absolutely everything, from my babies first photos, to photos from holidays. Nothing was backed up, I was so upset. Cannot stress how good the service I recieved was.
Andee Jones - Retired Pensioner - Deleted files by accident on her Digital Photo Frame
I already have tutoring off Wpc Services (Alex) on a monthly basis. He showed me how to load my picture frame up with pictures and videos i've collected over the years. Unfortunately I managed to lose all of the images I wanted on the frame, I pressed delete instead of move. Luckily the pictures were found. Please keep up the good work.