Tuition
Wpc Services teach all over North Wales
We cover your computer tuition needs.
At Wpc Services based in North Wales -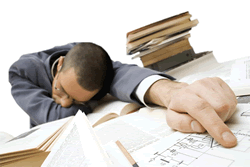 We teach in leyman terms, so don't let big piles of books bog you down! So what do we do? We come out to your home or office, armed with lesson plans. If it's been discussed on the phone, we'll come with 3 lesson plans, begginners, intermediate and expert, we'll find out your level of knowledge and go from there.
Whatever the software you're wanting to expand your knowledge on, one of our team able to help. We have vast combined knowledge, with all software, from drawing programs, accounts packages, family tree software or even web design, word processing, emailling or spreadsheets. With over 12 years experience with all software you can count on us to show you anything you desire. Whether it's a keyboard shortcut that you didn't know about, or simply other settings and various bits you may not have seen in the software that you're needing or wanting to know more about.
Please note that we work with all kinds of software not just generic software.
Our Prices
We have set prices for half hour and one hour slots, dependent on software / hardware to be taught.
£15 an hour and £10 for 30 minutes tuition are as follows;
Emailling (Any E-Mail Client)
Word Processing (Microsoft Word, or similar)
Spreadsheets (Microsoft Excel, or similar)
Presentations (Microsoft Powerpoint, or similar)
Brochure creation (Microsoft Publisher, or similar)
Freeware (Such as Skype, Ccleaner, AVG Anti Virus software and more).
Picture sorting software (Such as Adobe Bridge & Google Picassa)
Website Help - How to eBay, How to set up an E-Mail address, How to use Google Maps & Google Earth, How to shop online safely and much more. Please don't hesitate to ask.
Home Media (Windows Media Player, iTunes, VLC Player, and DivX software only).
Internet Browsing - (How to bookmark, Which Browser to use, How to clear History)
Slightly more indepth, specialist software has slightly higher prices
£20 an hour and £15 for 30 minutes tuition are as follows;
Drawing Software (Such as Photoshop, Illustrator or Coral Draw)
Web Design (Adobe Dreamweaver & Notepad++ Only)
Flash Design (Adobe Flash Only)
Sound Software (Adobe Soundbooth & More)
Accounts Packages (Quickbooks / VT / Sage only)
Camera Software (How to use curves in RAW format and more, request please).
Like any other course or tuition we can provide the following;
Bulk buy savings - Buy 10 hours worth of lessons and get 2 free - This is not a special offer, it's constantly available.
Our courses last however long you wish, for the advance courses we have 12 hours worth of tution to be given. At the end of the course you can also have the option to take an exam paper and be issued a certificate upon passing.
Refer family and friends and earn them 30 minutes free tuition! Minimum spend is 30 minutes.